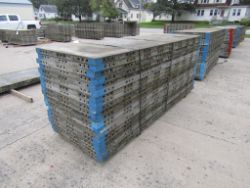 Venue address
Online Only **Multiple Locations** Nebraska & Iowa
, IA
United States
Concrete Construction Auction - Timed ONLINE Only
Concrete Forms & Concrete Construction Equipment
Lots in Mt. Pleasant, IA are located at 301 East Henry Street, Mt. Pleasant, IA 52641. Call Tom to view 319-551-9407.
Lots in Garland, NE are located at 1910 Raymond Rd, Garland, NE 68360. Call Jason to view at 402-641-5000.
Auction dates
Starts:
Nov 07, 2019 01:00 AM CT
Ends from:
Nov 21, 2019 09:00 AM CT
Viewing dates
Nov 19, 2019 09:00 AM - 04:00 PM CT
Nov 20, 2019 09:00 AM - 04:00 PM CT
Auction currency

USD

Buyer's premium

13 %

$35 Title Fee on Titled Vehicles and Trailers

Rigging & removals

Purchases will not be released until paid in full.

Removal by Tuesday, November 26th at 4pm CT

Accepted cards

Other payment methods
There are 208 lots within this auction
We have chosen not to publish our results. Please contact us directly for any enquiries.
Please review and confirm your bid
Clicking the confirm button is legally binding obligation to buy and pay for the lot should your bid be successful.